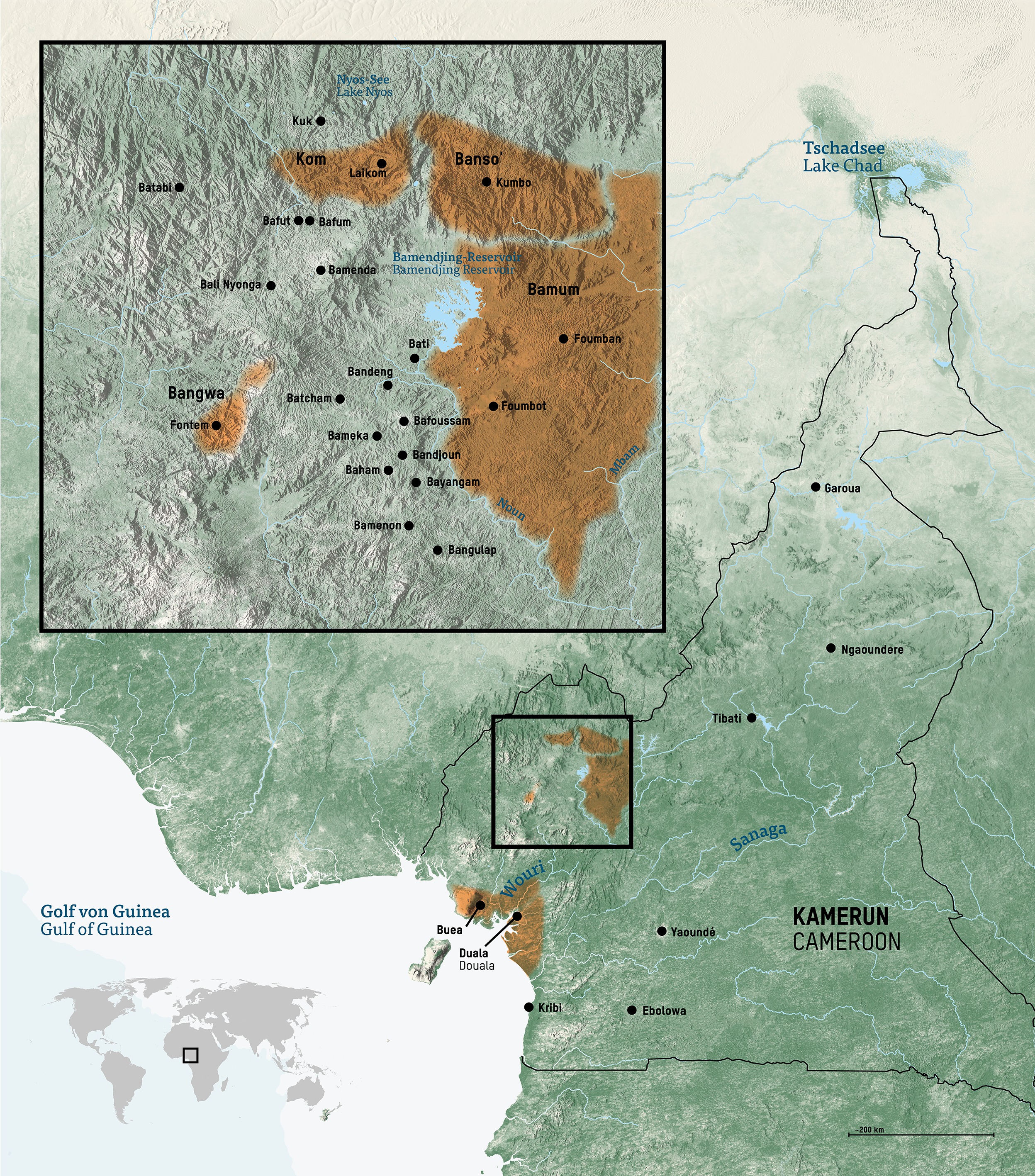 2020
This map features several kingdoms within the highlands of Cameroon. The map makes use of a coloured topography to show the shape of the land and highlight the mountainous nature of the Cameroonian highlands.
This work was part of my broader cartographic work with at the Humboldt Forum Berlin. The work involved creating over 100 maps of different sizes and themes for the permanent exhibition of the State Museums of Berlin (Staatliche Museen Berlin), particularly the Ethnologisches Museum and the Museum für Asiatische Kunst.
Diese Karte zeigt mehrere Königreiche innerhalb des Hochlands von Kamerun. Die Karte verwendet eine farbige Topographie, um die Form des Landes zu zeigen und die gebirgige Natur des kamerunischen Hochlandes hervorzuheben.
Diese Arbeit war Teil meiner umfassenderen kartografischen Arbeit für das Humboldt Forum Berlin. Die Arbeit umfasste die Erstellung von über 100 Karten unterschiedlicher Größe und Themen für die Dauerausstellung der Staatlichen Museen Berlin, insbesondere des Ethnologischen Museums und des Museums für Asiatische Kunst.