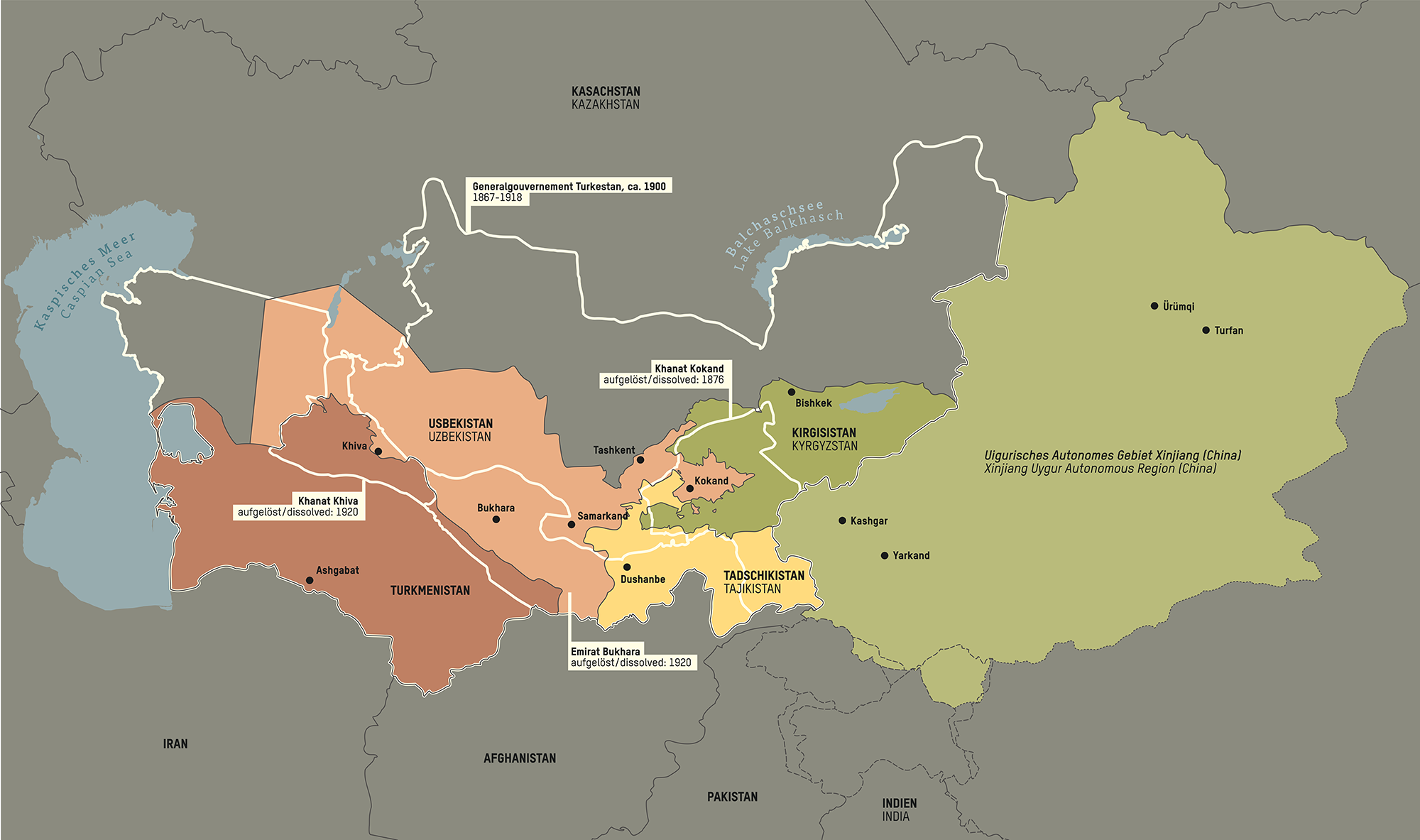 2020
I designed this wall map to visualize the different political bodies constituting Central Asia before today's modern nations took shape. The boundaries were drawn according to several sources from historical maps of the region and overlayed on a background of the current nations in the region.
This work was part of my broader cartographic work with at the Humboldt Forum Berlin. The work involved creating over 100 maps of different sizes and themes for the permanent exhibition of the State Museums of Berlin (Staatliche Museen Berlin), particularly the Ethnologisches Museum and the Museum für Asiatische Kunst.
Ich habe diese Wandkarte entworfen, um einigen zentralasiatischen politischen Einheiten aus der Vergangenheit zu veranschaulichen. Die Grenzen wurden anhand historischen Karten gezeichnet und mit einem Hintergrund der heutigen Staaten der Region überlagert.
Diese Arbeit war Teil meiner umfassenderen kartografischen Arbeit für das Humboldt Forum Berlin. Die Arbeit umfasste die Erstellung von über 100 Karten unterschiedlicher Größe und Themen für die Dauerausstellung der Staatlichen Museen Berlin, insbesondere des Ethnologischen Museums und des Museums für Asiatische Kunst.