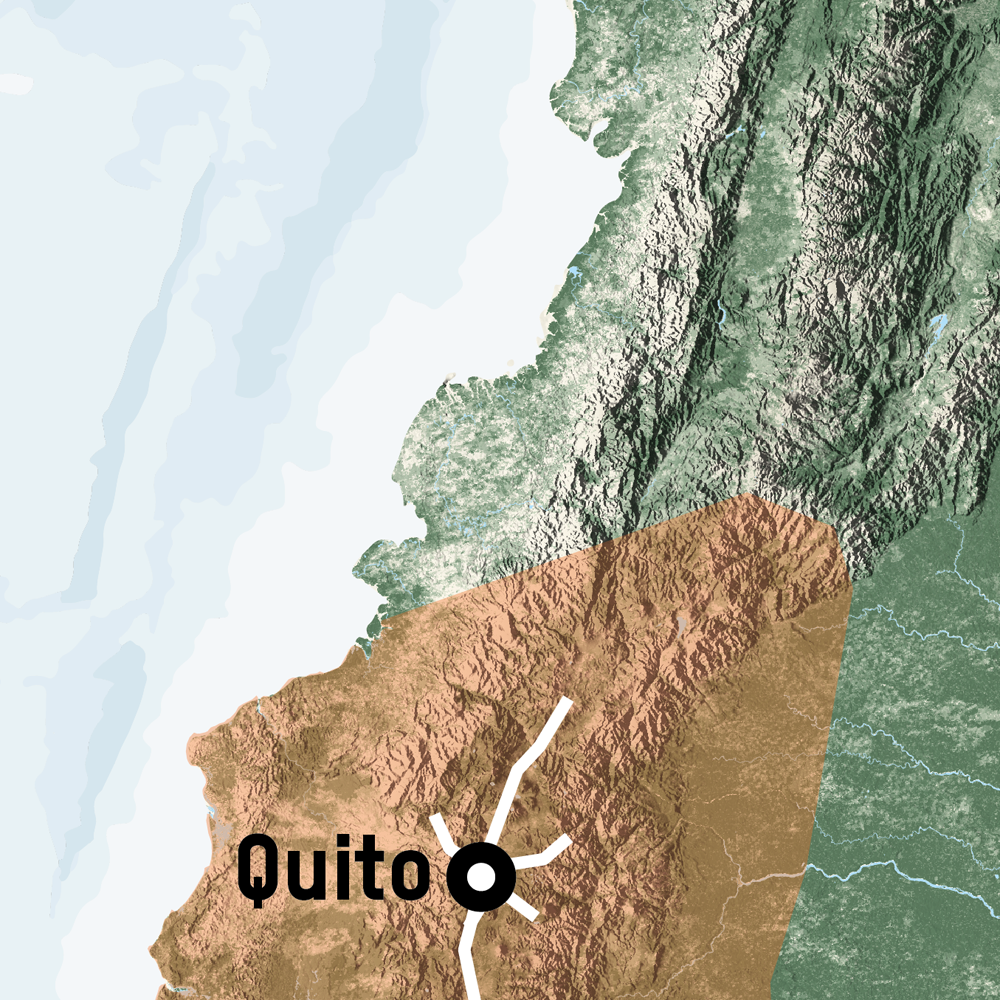 2020
Print, 0.4 x 1 m
Using several reference maps, I worked on reconstructing and visualizing the Inca road network throughout South America. This map also features the four regions of the Inca Empire at its height. The map highlights the topography of the Inca regions and visualizes the interconnectedness of the empire.
This work was part of my broader cartographic work with at the Humboldt Forum Berlin. The work involved creating over 100 maps of different sizes and themes for the permanent exhibition of the State Museums of Berlin (Staatliche Museen Berlin), particularly the Ethnologisches Museum and the Museum für Asiatische Kunst.
Anhand verschiedener Referenzkarten habe ich das Straßennetz der Inka in ganz Südamerika rekonstruiert und visualisiert. Diese Karte zeigt auch die vier Regionen des Inkareichs in seiner Blütezeit. Die Karte hebt die Topografie der Inka-Regionen hervor und veranschaulicht die Vernetzung des Reiches.
Diese Arbeit war Teil meiner umfassenderen kartografischen Arbeit für das Humboldt Forum Berlin. Die Arbeit umfasste die Erstellung von über 100 Karten unterschiedlicher Größe und Themen für die Dauerausstellung der Staatlichen Museen Berlin, insbesondere des Ethnologischen Museums und des Museums für Asiatische Kunst.