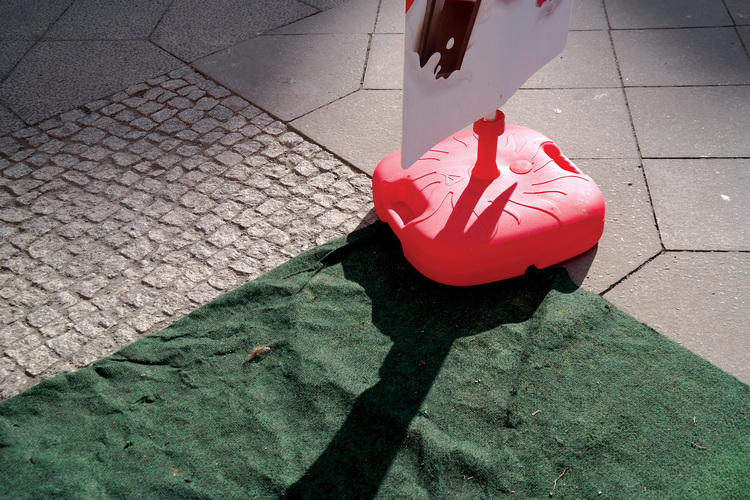 2014
The photographic piece, Look Down, was made up of a set of 45 images documenting a variety of instances of the texture and form on Berlin's streets. While normally, texture on streets and sidewalks are ignored, this piece brings texture forward by placing the ground in front of the viewer.
Look Down besteht aus 45 Fotografien der Struktur der Berliner Straßenmaterialien. Normalerweise werden diese Strukturen völlig ignoriert, durch diese Bilder aber hervorgebracht.
05/2014. Exhibition/Ausstellung. Zentrum für Kunst und Urbanistik. Berlin.
01/2015-03/2015. Exhibition/Ausstellung. Goethe Institute. Toronto.