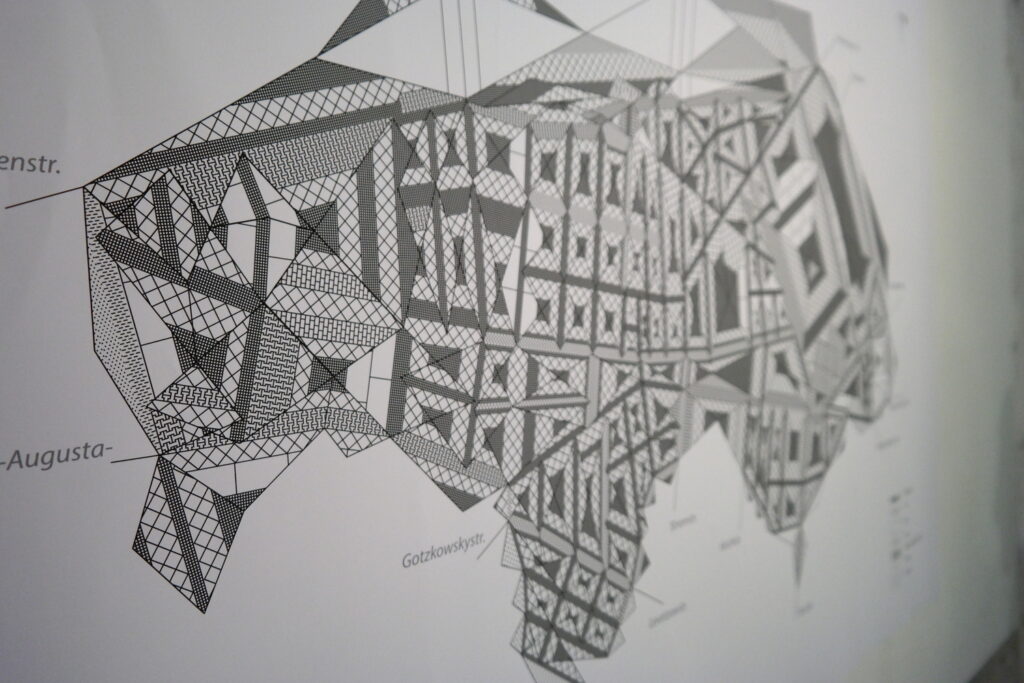 2014
A map depicting the street and sidewalk materials within the Berlin neighbourhood of Moabit. This map was created after extensive exploration and recording of street information. This abstract diagram conveys the diversity of forms and materials on the ground and is an experiment in representation.
Diese Karte stellt die Formen und Anordnungen der Straßenmaterialien (Pflastersteine, Gras, usw.) dar, die sich im Berliner Stadtteil Moabit finden lassen. Die Karte wurde nach umfangreichen Erkundungen dieses Stadtteils erstellt. Sie ist ein abstraktes Diagramm und versucht, die Vielfälltigkeit der Straßenmaterialien zu vermitteln.
06/2014. Exhibition/Ausstellung. Zentrum für Kunst und Urbanistik, Berlin.
01/2015-03/2015. Exhibition/Ausstellung. Goethe Institute. Toronto.