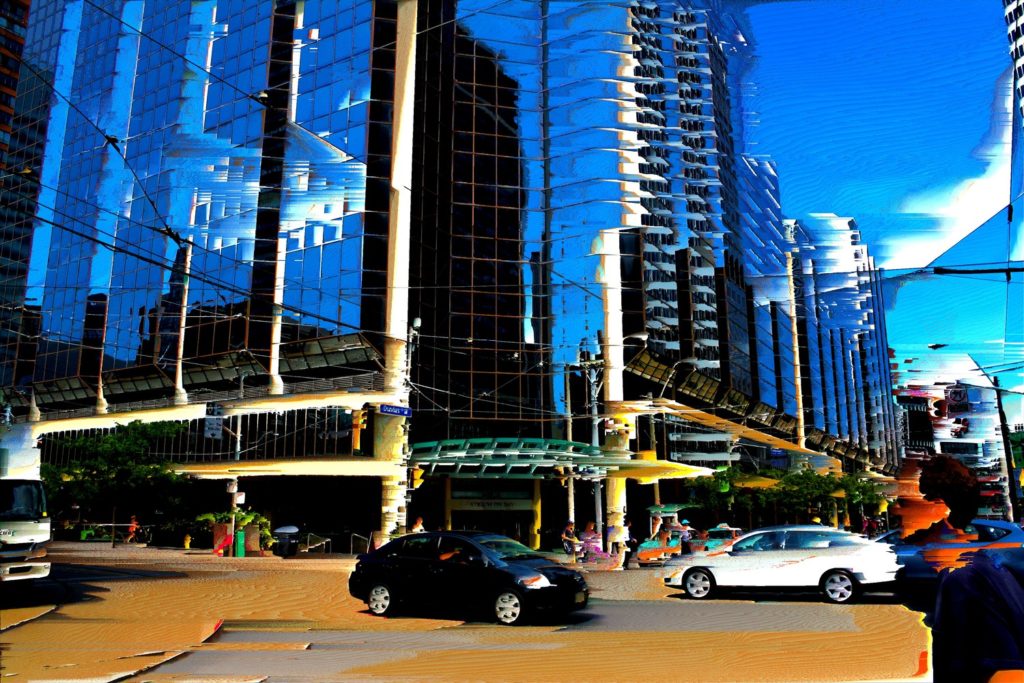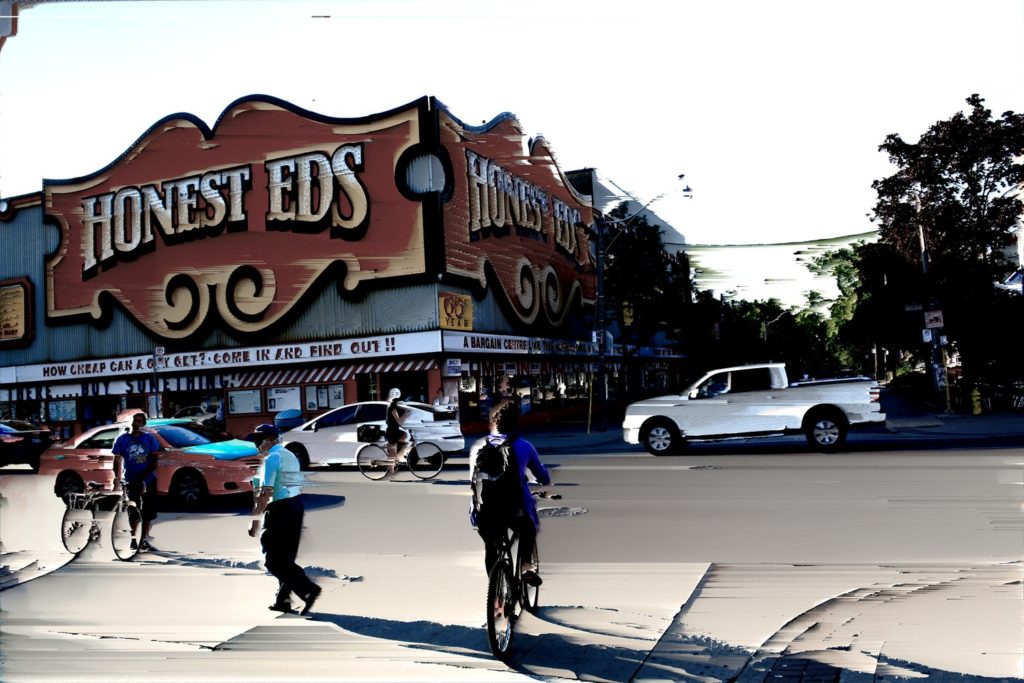 2013
with Scott Kobewka (coding, photography)
Toronto Sound Prints is a set of photographic prints that were digitally infused with sound data. These photographs translate the psychological effects of urban soundscapes to visual imagery. To make the photographs, recordings of ambient noise around Toronto were used in connection with sound-induced stress algorithms produced by Ryerson University's SMART Lab. The results were translated into a stress map and an online interactive map.
Die Toronto Sound Prints sind Fotografien, die durch einen digitalen Prozess mit Straßengeräusch und Lärm gefüllt wurden. Die Fotografien geben eine visuelle Gestaltung der psychologischen Auswirkungen von Lärm. Geräuschaufnahmen wurden durch einen Lärmstress-Algorithmus berechnet (von die Ryerson Universität SMART Lab) und die Resultate wurden für die Fotografien, eine Stress-Karte und eine interaktive Karte benutzt.
07/2013. Exhibition. The Noise Project. Toronto.
10/2013. Symposium. Invisible Cities: Located knowledge and digital design. Waterloo.
05/2014. Conference. Subtle Technologies. Toronto.